Karen's story
I couldn't afford the increase - but now I have nowhere else to go...I'm effectively being made homeless because of this.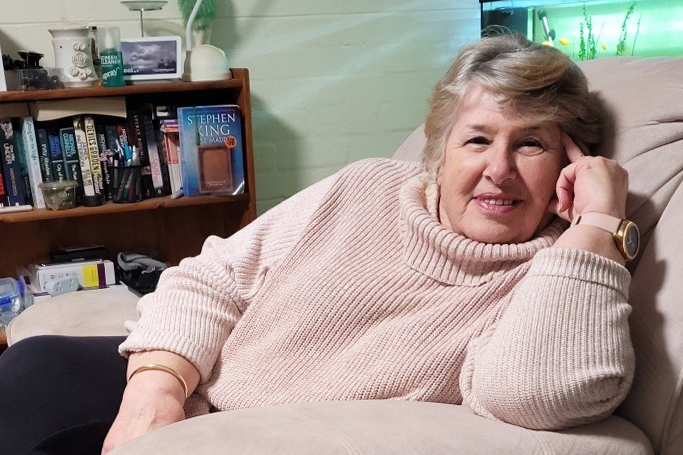 Karen is an age pensioner who had lived in her Merimbula rental home for 12 years until she was evicted after telling her landlord she couldn't afford a $200/fortnight rent increase.
Karen had previously owned a home with her late husband. The couple unfortunately had to sell the property in order to pay for Karen's husband's medical fees at the end of his life. Karen then had to begin renting, and moved into her Merimbula home 12 years ago. 
Karen had always had a good relationship with her landlord — he had tried to increase the rent unaffordably a couple of times over the years, but he and Karen had always managed to negotiate a reasonable rent price in the past. However, over the past few years, vacancy rates have plummeted on the South Coast, and rent prices have soared. 
In late July 2022, Karen's real estate agent notified her that the rent would be increasing by $200 per fortnight, from $500 to $700. As an age pensioner, this new rent price was entirely unaffordable, which she told the agent. Two weeks later, Karen was issued a 90-day termination notice. The agent is now seeking $450-$500/week in rent for the property.
"I couldn't afford the increase - but now I have nowhere else to go. Now I'm packing everything up and looking to move into my son's temporarily - but I definitely don't want to stay living at his place forever, and he doesn't want that either. There aren't any affordable rentals in NSW, and even Queensland rents are now unaffordable. I'm effectively being made homeless because of this.

"It's the lower income earners and the young ones finding it hard, and there are so many homeless people in the area right now. My granddaughter's homeless, and I don't know what she'll do when I have to leave. Meanwhile, I'm on the age pension but I'll have to start working again because I just can't afford the rent.

"In our area, nothing's under $400 a week. Businesses keep closing because they cannot find staff who can live and work in the area, the rent is just too high. The problem is the high demand for rentals, that's why the agents and landlords have no qualms in doing what they're doing. I know of four different senior citizens in my area who have all recently been evicted so that agents and landlords can charge more in rent. They know they can charge these really high rents and bleed people dry, so they just do it. It's about time the government did something about this."